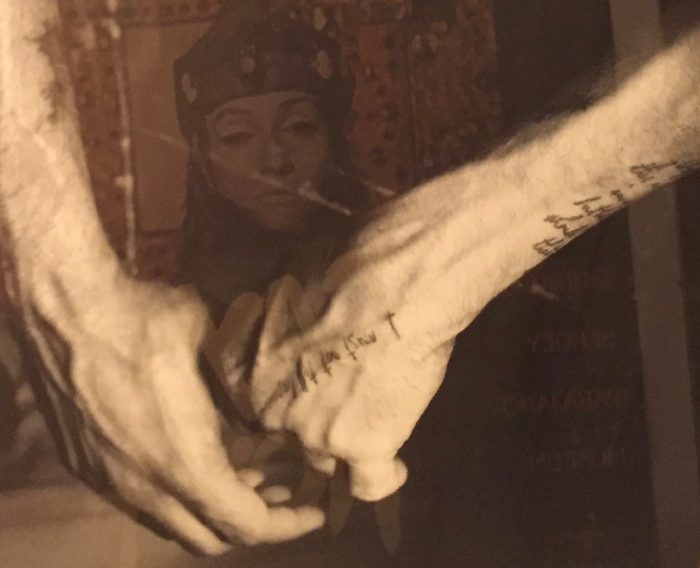 Few weeks back I received a kind of a suspicious email; a guy asking to take photos of me for a personal project. It sounded really fishy. Why me? What project?
After a bit of online research, he did not seem to be a scam. He works at an agency with an actual adresse and he has a rich portfolio. His next project is about portraits of scientists. I guess that justified his interest in me.
We talked on the phone and he convinced me that the best place to be photographed would be my place, where I will be relaxed and feeling in my element. The idea of having a professional photographer at my place was too intriguing to refuse. Eventually, I said yes. Even though I was wondering how could I save myself, in case he turned out to be a psychopath. The reality is that no one would have known what had happened to me had he decided to chop me into pieces and carry me in his white van.
Instead of thinking about a Kachoghi-style scenario, I got ready and waited to meet my photographer. Humans are remarkable in their willingness to trust strangers.
I made coffee, and we introduced ourselves to one another, in a speed-dating format. I gave him a tour of my living room, the story of each painting and photograph precious to me, before he pulled out his camera. As if defending myself, I told him that I am not photogenic. "Nonsense, that word has no sense", he exclaimed. "My goal it to get closest to your reality, to capture your soul".
That is precisely what I meant.
Behind the word photogenic, lies a state of being. What do we mean by saying that we are not photogenic? We mean that we feel vulnerable being observed through the lens of another. We feel like being undressed, click after click.
Most often, we protect ourselves with a veil of smile.
So, I smiled and smiled, showing my teeth at various degrees. If I were to do a Colgate commercial, we would be done very quickly. But that day, it was only after one hour that I lowered my guards and I truly looked into the objective, not only with my eyes, but with my whole being.
And such, we let ourselves be seized by the other. The person across from us decides the second to eternalize our feelings that are translated by each feature, and each gesture. That second can be precisely the moment that we decide to look away from the camera, the moment that we change posture. The exact moment that we do no longer see the objective.
Few days later, he sent me a selection of the photos that he had taken. I looked at the woman on those photos. She was still smiling, but there was something beyond that smile. I liked the wrinkles around her eyes and the story she was trying to tell. The passage of time, the kid that still lives in her, the adolescent that screams of joy when she sees her idols, the young woman in love, and her old self, smiling back at life gone too fast.