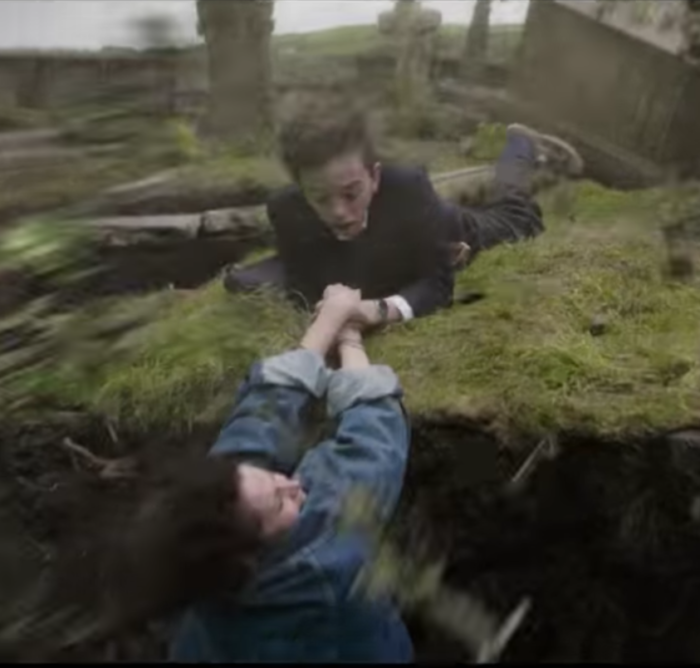 The whole story lasted barely one month. The news came on a cold mid-January day, exactly when we thought all is set for a while and we can breath after a very difficult year. The doomed 2016 was finally behind us and we were looking for a calmer year ahead. That evening, I checked my phone and saw a short message: "Sorry for the bad news, mom has a stage four cancer".
Strangely, at that moment all I could think of was Christopher Plummer and Ewan McGregor in Beginners.
Oliver: You, you have stage four cancer.
Hal: It's not as bad as it sounds.
Oliver: Pop – there is no stage five.
There is no stage five.
But it can't be true … The doctors must have been mistaken. They should do more exams. Mom is not a statistics, mom is strong. She is a fighter. Let's have hope.
I could not accept the fatal verdict.
The following weeks went by in a strange way. A week, this combination of five working days plus a weekend that goes by so banally, suddenly became such a precious concept. Only if she survives one more week, one more chemotherapy. Only if her body does not give up. Only if …
Four weeks after the diagnosis of her stage four cancer, I received another sms while in the bus on my way to work: "Mom in is ICU, she is struggling".
I stared at the word struggling for few long seconds. Maybe few minutes. Time seemed to have stopped. My hands started to tremble and a cold sweat covered my forehead. I was shivering inside my thick Canadian jacket. Unable to move, unable to ask for help. I needed water. I needed air. My eyes went dim like the moment when the cinema gets dark before the movie starts. This movie was a déjà vu. A scenario I had played in my head for years, since I had left home, never being able to figure out the end. Mom was leaving us and there was nothing any of us could do.
I returned home and spent the day staring at my cell phone. "She is stable", it said finally after several hours.
During those moments, I saw myself as the little Connor in A Monster's Call. I was holding on to her and terribly afraid of what was happening exactly like that little kid. I also knew, like Connor, that the time had come. She would be better off leaving us, not struggling anymore.
Two days later she passed away early in the morning.
I swallowed the news and decided to go to work. I needed to be out of the house. The Parisian streets were the same as any other day. There was a mild Spring breeze in the air and a shy sun winking from behind the clouds. I found myself among people who did not know anything about my mother, and I did not rush to tell them. I was pretending that I had just woken up from a nightmare. That none of it had actually happened, expect that there was again a written sms to remind me that: "Mom passed away this morning at 8 am".
In the evening, on my way home I walked through the dreamy Luxembourg garden. I watched people enjoying their day; some reading, some eating, kids playing, lovers kissing. Drawn in my sorrow, I was happy that my mother left on such a beautiful Spring day.
That night I had a friend over for dinner. I bought my mother's favorite dessert, a mille-feuille, and I cooked a meal that I had learned from her. We drank a good bottle of wine in her memory, to her life, rich like a mille-feuille.
Few days later, I flew to her city and had the chance to say goodbye to her, wish her a smooth journey and finally let her hand go.