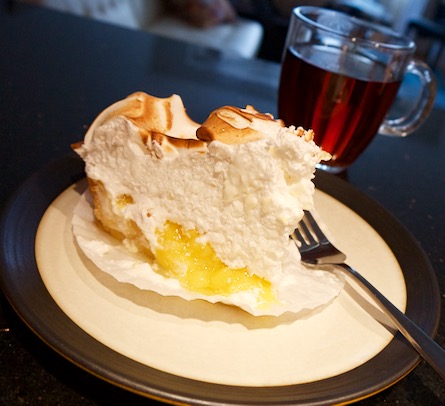 It's a beautiful day. The sun is out, and there is no sign of the snow we received ten days ago. I am having a great day. Did a 20 minutes meditation with the voice of an unknown guy on YouTube, cleaned the house, ate a healthy red lentil soup, read a bit and then decided to head out for a walk.
The city is an unusual effervescence. In two days the famous Boston Marathon will take place. Everybody jokes about Boston by saying that it's a city where you see more people running than walking. It is true. I was amazed to see people running even when the weather was around -20C this winter. They are well equipped and they love their daily jog.
In the afternoon I go out for a walk. I love my neighborhood and can spend hours walking around. But today I start to feel suddenly depressed. Nostalgic maybe. Since I have realized that my state of depression is much more jovial than many people's happy state, I am no longer ashamed to say it. I just breathe and wait for it to pass. I admire the well-built men running in all directions and then decide to treat myself with a nice carrot cake. There is this great bakery near my house that I usually resist to go to, where they make the best carrot cake that I have ever tasted (I am becoming American in the way I see everything in superlatives). So I go there and wait in line. My turn comes and Murphy's Law oblige, they have run out of their carrot cake … I feel even more depressed.
I order a divine (another superlative) Lemon Meringue pie, and a coffee cake for tomorrow's breakfast. In France, in a typical bakery, the person who takes your order, packs it and takes your payment or yells at his/her colleague the total sum and you do your payment. Here, it is very high tech; a first person types in your order in a machine, the second guy takes your payment and then you wait for the third person to bring your order and yell your name. The yelling is common in both countries.
After couple of minutes the guy come to me to tell me that they don't have the coffee cake, what would I like instead. I choose the Banana cake, even though I don't like it. As I said, I am depressed. Nothing matters. He tells me that the Banana cake is cheap so he will give me two slices. "Ok" …  whatever.
On my way out, I have a feeling that something is still not right. I open the bag and I see that the divinity is not there, but something else is. I go back and I complain, loyal to my French habits. The first guy who took my order in the first place interferes and decides to give me my slice of Lemon Meringue for free.
I collect all my free pastries and come home. I will eat them and probably feel even more depressed, because my jeans do not fit well anymore. Time to go jogging perhaps.