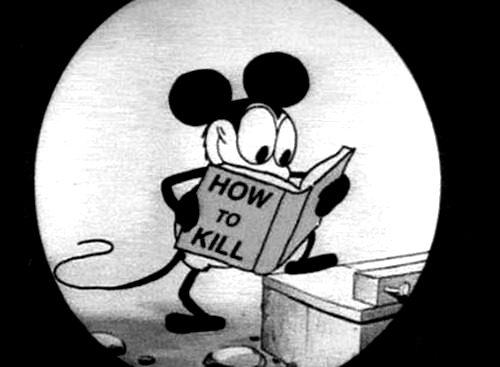 After almost three years, I still don't know if it is me or the people in this part of the country are really "special". I had never had the chance to meet so many freaks every day in my life. I have the impression that I live in a giant Walmart or something. This morning, the show started right at my building, in the elevator, where I met this woman in her pajamas and with a scary look. She was probably suffering from some neurologic problem which has left her shaking all over. She was trying to tell me something about a package that she is waiting for since yesterday. The whole time she was talking to me, she did not look at me for a second; she was admiring herself in the mirror. She told me that she is going to wait the postman at the door until she gets her package. He comes at 11 am. It was 9 am!
Next, I go to the post office.  While I am waiting for someone to come and pick my package, I hear the guy at the counter flirting with his colleague and painfully trying to make a joke:  "I have to go pee; I don't know why but every time I see Kadija I need to pee".  I have no idea who that poor Kadija is and why all the people in the post office need to know about this guy's urinary urges.
The finale of the freak-show is the tram ride that I get every day to work. It is the mirror of the best that the society can offer. Crème de la crème! The guy in front of me is talking on his cell phone to his friend. The friend in question is going to Holland and they talk about what is there for him to do.  I let you imagine the conversation. In the middle of the conversation, my guy gets a second phone call. "Wait, let me see who this is, don't hang up". After checking the number: "Oh it's nothing, it is my wife. So, you were saying?"
After 30 minutes, I arrive to work to meet the educated freaks. Everyone pretends to be very busy looking down to their shoes and not say a simple "hi". I go to my office and check what is exciting in the world online. I fall on yet another article about the famous British ninja jihadi. I read that in 2013 he called his parents to tell them that he was going to Syria to do some charity work. And with this, "charity" takes a whole new meaning.
Who can resists all this positive energy in the air?