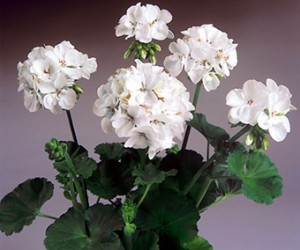 It's 4:30 am. It's been a sleepless night and now I need to get ready to catch my train back to Strasbourg. I take a shower to freshen up and I finish the last minute chores. In the street I feel the cold early morning wind blowing in my ears. The sensation is very different from couple of days ago when I was at the seaside. I wish I could have stayed there.
I arrive to Strasbourg and go to the lab. The first working day after the vacations is an adaptation day, not much to do. The day passes by and I keep reminiscing about the past days events. The only positive thing about it is that I am no longer in anticipation. As one of my friends phrased it: "It gave a proper closure to the story". Proper … meaning that at least I was not ignored. The other one said: "So he is a nice guy after all. He did deal with the situation". I agree and disagree at the same time. None of this helps me feel better about myself. I even find it almost amusing how they expect from me to suddenly  "turn the page", or "close the parenthesis" and move on. I have no argument. I know that friends do not want to see each other suffer and the only thing to say in such a circumstance is to forget and start again. Except that when the parenthesis has taken few years to fill, it is not going to be closed in a day.
To get my mind out of this story, I  try to concentrate on some reading. Suddenly I have a flash-thought for her. I wonder if she is happy in her new nursing home. If she misses her house. If she realizes that her husband has passed away. I think of her for few minutes. She is my aunt. My favorite one out of the three. The one that comes next to my mother. At this moment I am not aware that that same day she will leave us. I get the news later that night. I can hardly cry. Her health was degrading so much over the past year that the news of her passing comes as a relief, for her.
Since last week I can hear her calling me with my nickname that only she and my mom use. I can imagine her in my new apartment helping me decorate the rooms. Undoubtedly she would ask me about my love life: "Haven't you found anyone yet? Don't be so picky". As always, I would try to change the subject.  She would probably have a lot of criticism but in the end she would say: "Don't stress too much, life is short". To please her, I bought a pistachio-green sofa-cover and covered the ugly black sofa. Green was her favorite color. Color of peace.
I have decided to get a germanium in her memory and name it after her. She loved her geraniums. She was very proud of showing me how they grew well in her balcony. One day she picked up a leaf of germanium and said: "Smell it, it is so intense". She was right. Since then I love the smell of geranium leaves.
She will surely be missed. But as my mom said, "Life is such. We will all go one day". All that remain are the memories, as long as our brain allows us to access them. I thank my aunt for all her kindness and generosity. For being who she was and for giving me so much unconditional affection. If there is another world, I wish her lots of greenery and peace, and lots of geraniums. So long my dear.